"I'm comfortable with darkness. I don't know if it's because I was scared of the dark when I was a kid and have become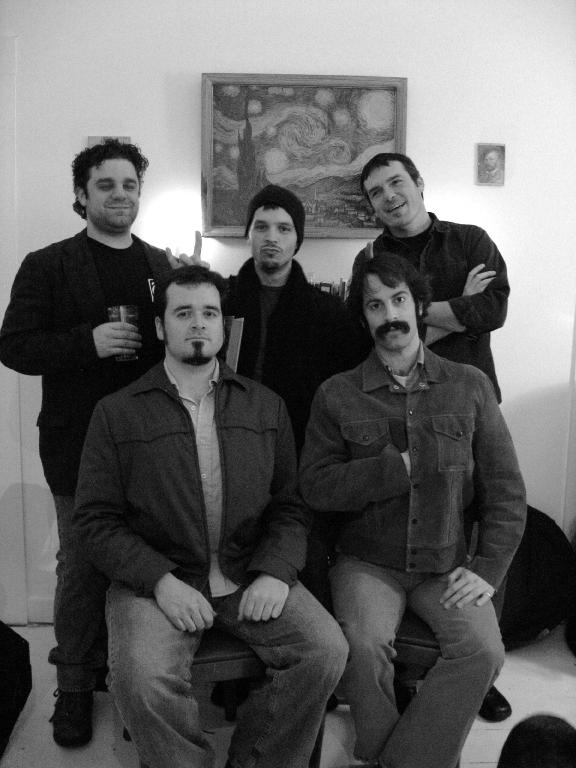 fascinated with it later in life, but it leaves a lot to the imagination." Atlanta-based songwriter Drew de Man recently offered this explanation of why darkness, both physical and emotional, is so prominent in the subject matter of his songs. But don't be afraid - in probing the darker side of the human experience, Drew helps us cope with our own demons, even reach the point of joy, by pointing out that, well, things could be a lot worse. Many great songwriters before him (Bruce Springsteen, Tom Waits, Hank Williams, to name a few) have used this approach to great effect.
Musically, de Man's compositions take us on backcountry roads through the heart of America that are clearly new and strange, but always end up bringing us to familiar and wonderful places. If we explore these roads long enough, we may find that they connect Austin and Nashville.
The band that performs these compositions plays with such finesse and selfless cooperation that they sound like a well-mixed studio recording even when playing live. No River City consists of Drew providing driving rhythm guitar and energetic vocals, Eric "Chach" Amata playing tasty guitar licks and mandolin, Nathan Green adding flavor with keyboard, accordion, vocals and mandolin, Chris Poma on bass, and Mark Carbone on drums. With both an EP and a full-length album due out this year, they are touring extensively throughout the US. If you catch this show at Union Hall Theater, you may one day be able to boast, "I heard them before they made it big, in this great little hall in Chesterhill, Ohio!"