For a small village with a population of only about 300 people, Chesterhill is home to an impressive roster of talented artists.
This roster includes professional musicians who have toured nationally, won high profile awards, and had their compositions professionally recorded and published. One objective of the Union Hall Restoration and Education Committee in selecting programming for the Union Hall Theater is to celebrate the wonderful talent that is right here among us. The Local Talent Showcase is a great way to achieve this objective.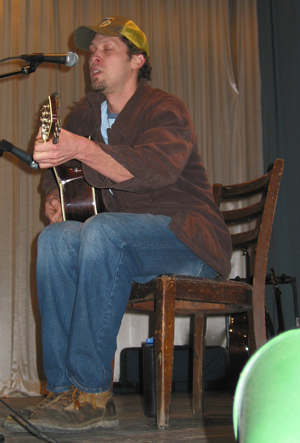 But you need not be a professional performer in order to share your talents with our audience! The Open Stage is also a great learning opportunity for artists who are still perfecting their craft or who want to try out new material in a friendly and supportive setting. Or if performing is not your thing, you can still contribute by simply cheering the performers on!
An exciting lineup of local talent, an enthusiastic audience and a pervasive sense of community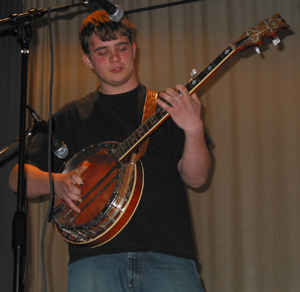 spirit made our March 18th Local Talent Showcase a great success. As a result, we decided to make this a regular event, occurring about once every three months.